The Big-tech dilemma
Edition 23. How do you disentangle the small and the tech business? Why did Osama wear a Casio?
Last week, the CEOs of Facebook, Apple, Amazon and Google were hauled up (virtually) to testify before the US Congress Judiciary Committee over charges of abusing their position of market dominance to curb competition.
It was riveting television, made more so by Mark Zuckerberg's unexpected digression into talking in detail about cooking smoky brisket ribs and hosting a barbeque in his backyard. All the while, Tim Cook, Sundar Pichai and Jeff Bezos looked on uncomfortably.
Okay, that might have been a parody.
But the actual hearing still presented problems for the companies. For one, they had to attend this testimony over CISCO WebEx (Yikes!) and two, because the Congress laid out in detail the charges of market manipulation against these four companies backed by confidential internal email exchanges and competitor testimonies.
The CEOs were in a unique position where they tried hard to justify how their firms were actually not dominant, had a small market share, and faced stiff competition.
The GDP figures for the USA were also released this week and those were grim. Last 5 years of economic growth was wiped out in a single quarter. The GDP fell by a whopping 9% over the past 3 months. This is the single largest drop since official statistics of GDP have been recorded.
Europe fared even worse.
These reductions make the 2008 crisis seem like the good days. To understate the situation, the economy is in pits.
What about the results of tech companies which are facing anti-trust concerns?
Well, things have never looked better.
Continuing the spotlight on earnings, I want to dive into the results of Amazon and Facebook today. Both provide a fascinating view of what makes them so dominant and where they are headed in the near future.
If you think someone else might enjoy this post too, do send it to them
---
Amazon - When you want to lose money but you cannot
In April, Jeff Bezos announced that Amazon would try to lose money.
"If you're a share owner in Amazon, you may want to take a seat, because we're not thinking small."

Typically, the company would expect to make around $4 billion in operating profit in the next quarter, Mr. Bezos said. "Instead," he added, "we expect to spend the entirety of that $4 billion, and perhaps a bit more, on Covid-related expenses getting products to customers and keeping employees safe.
In short, Amazon expected to report a loss this quarter due to increased COVID-19 related expenses.
Turns out *even Jeff Bezos* does not fully grasp the power of Amazon.
The company defied all expectations and posted blowout results for the quarter ending June 30th. Revenue increased by 40% over the comparable quarter last year to ~$88.9B driven by a surge in online orders as countries locked down globally.
Typically, the holiday quarter of October to December is the largest for commerce and the March-June quarter is a lean one. In a 'new normal' all such nuance was out of the window.
Revenue from online product and service sales (excluding Prime), increasing by mid-teen percentage last year, increased by ~50% in the current quarter. Sales in international markets - major ones being Japan, Europe and India, grew at ~38% in this quarter (3X jump from last year) leading to the company posting a rare profit in this segment ($345M in operating income compared to ~$600M loss last year).
The stock analysts in equity houses studying the company estimated that the profit for the quarter would be $665M. They underestimated it by 9X ($5.2B).
The online retail giant spent more than $4 billion in the second quarter to clean warehouses, hire employees and entice them back to work with temporary pay raises while much of the country shut down. That push paid off as customers shifted from buying groceries and emergency supplies early in the pandemic to bigger orders with electronics and housewares to settle in at home for the long haul.
The share price of Amazon is up by 70% in 2020, increasing Bezos' net worth by ~$74B to reach ~$190B.
Human brains do not understand large numbers. It is the reason, why we do not understand the power of compounding (leading to the current COVID-19 crisis). Similarly, I have a theory that we do not really understand what that number $190B means and how absurdly large it is. On 20th July, Bezos added $13B to his net worth on a single day. A person earning $1M a year would take 13,000 years to earn that money.
How many people earn more than $1M in the USA?
0.0007% - 1 in every ~1350 people.
This power is derived from a corporation that employs over a million workers (second largest in the USA), added 175,000 jobs in the pandemic (largest by a private corporation globally), and at this point, is possibly a critical infrastructure in the Western world.
Amazon's anti-competitve practices are well documented. Now the outsized profits have truly driven home the power the company enjoys. Coming in light of the Congressional hearing, I expect Amazon to soften its stance and play up its positives.
As an early peek into the playbook, the earnings transcript went into details of the measures of staff support (payout of 'thank you' bonuses), investments made in local communities, donations of PPE kits, the climate pledge, and partnerships with small businesses across geographies.
India, in global news because of investments in Jio, was called out by the CFO with details of the billion-dollar investment pledge and local language offering to entice more small merchants to come online.
A more collaborative Amazon can turbo-charge online transformation of developing markets. Governments would probably have to take measures to ensure that their local commerce economies are not wiped out by the onslaught of the Amazon juggernaut (like India has done with mixed success by restricting digital marketplaces from holding inventory). However, COVID-19 was probably the moment when the Rubicon was crossed for online commerce in large parts of the world. Investments in digitization can boost the fortunes of millions of small sellers in this scenario. It is an outcome we should root for.
---
Facebook - Did someone say this was a pandemic?
If Twitter sentiments and popular media narratives impacted business outcomes, Facebook would have been long dead.
Instead, Facebook's results underscored the company's resilience. User engagement increased with ~2.5 billion people logging daily and 3.1 billion logging monthly onto at least one of its services (Facebook, Instagram, Messenger, Whatsapp).
If a third of the world spends over 2 hours on a media platform, the ad dollars and businesses will chase those eyeballs. The company revealed that over 180 million businesses use the tools on the platform (including free ones such as listing) and it has an eye-watering 9 million advertisers of which the top 100 only constitute 16% of the total revenue.
Sheryl Sandberg spoke about this in the earnings call (emphasis mine).
Along with our free tools, personalized advertising is a lifeline for businesses – especially small businesses who can't afford broad campaigns aimed at mass audiences. For just a few dollars, now more than 9 million advertisers use our platforms to reach audiences interested in their products – and we enable this in a way that protects people's privacy and produces measurable results. In today's economy when businesses are struggling and customers aren't physically walking into their stores or restaurants, this is more important than ever…. We also believe that we provide a better advertising experience for both the marketer in terms of ROI, and the end user in terms of seeing something that they're more interested in when the ads are more personalized
Facebook is valuable ad real estate and has spent years refining the tools to easily onboard more advertisers including small businesses, allowing them to target effectively and measure bang for their buck. As the pandemic raged across the world and businesses needed to find their consumers online, they naturally turned to Facebook. Hence, even as marketing budgets globally targeting traditional media got slashed, the ad spend on Facebook increased.
The company raked in $18.6 B in revenue and ~$5.1 B in net profit. The average revenue per user (total revenue divided by total users) actually grew in the quarter ending June compared to the previous quarter.
Interestingly, in terms of the geographical split, revenue growth was the highest in North America (14%) and Europe (11%) indicating that it was easier for businesses to adapt to the 'new normal' in advanced geographies compared to those in Asia or Africa.
Now the company owns ~40% of the global population who are hooked onto the platform and 180 million businesses who use it as a digital storefront. Where does it go from here?
Commerce, of course.
Here is Mark Zuckerberg laying it out.
The other area that I'm quite excited about is messaging commerce. And what we're seeing there is it's particularly important, especially in developing countries. But we're seeing a lot of small businesses just conduct a significant portion of their business over Messenger or over WhatsApp. And in the medium term, I think the way that we're probably going to build a business around that.
The pilot for this?
India.
A lot of people use WhatsApp, especially in India. There's a huge opportunity to enable small businesses and individuals in India to buy and sell things through WhatsApp. We want to enable that. That starts with enabling payments. A big part of the partnership that we have with Jio will be to wire up and get thousands of kiranas, small businesses across India, onboarded onto WhatsApp to do commerce there. And we're really excited about the opportunity there. And once we prove that out with Jio in India, we're planning on expanding it to more folks in India and to other countries as well.
What this paints is an incredibly resilient company, providing valuable service to millions of businesses. Today these businesses find their customers on the platform and in the near future they can complete the entire transaction flow from customer acquisition to sales including payment from within the Facebook ecosystem. They would have a variety of tools at their disposal such as short-form video, stories, images and text leading to a thriving ad and engagement ecosystem converting to more sales.
This future makes me believe that we are likely to see the rise of a new commerce giant in real time over the next few years. The continued success of Facebook (and Amazon) will be driven by more businesses (mostly small) coming on board and becoming digitally enabled.
How do you think about anti-trust then? Would breaking up the companies create a perverse outcome for these small businesses that were ostensibly meant to be protected by that very anti-trust action?
The regulators have a tough issue at hand.
---
In other news
An easy to read, short primer on Tech-regulation by Benedict Evans. What exactly does bad speech mean when over 60% of Canadians are okay with posts offending religious beliefs but fewer than 20% of Indians are?
Which song from the 90s are people most going to remember? Mariah Carey and Madonna are simply not as popular with GenZ as they are with the Millennials. What a pity.
Remember the Casio F91w?
Turns out, it became a terrorist fashion icon. How?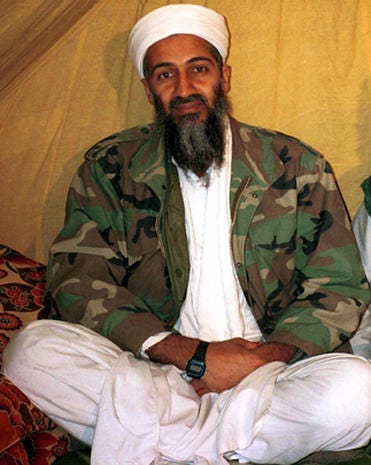 Yup, now I cannot unsee that image either.
Is AI the end of arm-chair philosophy?
---
That's all for the week. If you enjoyed the post, do share it! The encouragement keeps me going. Write to me at romitnewsletter@gmail.com, Twitter or leave a comment. Stay safe!
---